Manage Your XCH/CATs in Pawket!
An open-source, secure Chia wallet that supports both online and offline scenarios.
Optimized for both desktop and mobile.
Easily customize your transfer with custom CATs and fees.
Download Now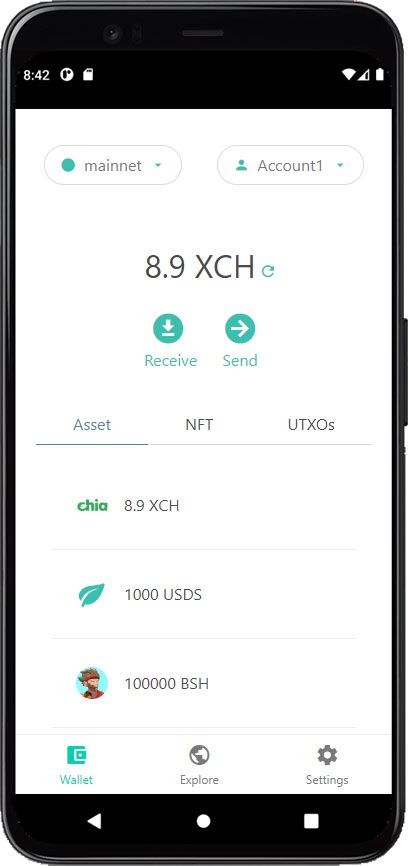 Support air-gapped
Pawket has achieved physical isolation from the Internet. In this state, it supports wallet creation/management and sending/receiving transactions, significantly enhancing the security level of assets.
Easily manage your assets on Chia Blockchain
Support XCH/CATs sending and receiving with customized fees. Address variation (derivative addresses) for XCH/CATs.
Derivable mnemonic wallet
With just one mnemonic phrase, unlimited private key wallets can be derived, including shadow wallets (password protected mnemonic phrase).
Fully compatible with Chia official client
The 12-word Pawket mnemonics can be converted into the Chia-compatible 24-word mnemonics and fingerprints.
Roadmap
Pawket is and will continue to be your good companion in the Chia world.
Future
Package as extension.
Support NFT/address signature and verification.
Request payment code.
Swap.
2023 Q1
Integrate Stably, and support USDS purchase.
Support calling Pawket API.
Support Chia Name Service(CNS) in Pawket.
Support sending transactions via CNS.
2022 Q4
Support scanning assets.
Support creating DIDs.
Support moving NFT to DID.
Support DID signature and verification.
Support adding custom networks.
Support PublicKey account and offline signing.
Support encrypting/decrypting message.
Support locking coins during the transaction.
Open DAPI.
2022 Q3
Support NFTs.
Upgrade to CAT2 Standard.
Upgrade user interface.
Support NFT/CAT transactions.
Holding NFT can be set as account avatar.
2022.05~06
Support issuing CATs.
Support testnet10 network.
Support minting NFTs under testnet10 network.
Support address book.
Upgrade password security level.
2022.04
Support offer creation/consumption.
Offline signing for XCH.
Support multiple coins mix-sending.
Support multiple target addresses in one transaction.
Optimize the user interface.
2022.03
Support customized fees.
Comprehensive developer tools for coins.
Public beta.
2022.02
XCH/CATs sending, receiving, and multi-address management.
Unlimited derivative wallets.
Shadow wallets (password protected mnemonic).
Release the Alpha version.
2022.01
Add accounts to Pawket with either 12 or 24-word mnemonics.
Chia-compatible mnemonics and fingerprints.
Support offline wallet creation.
2022 Q2
Support offer creation/consumption.
Support multiple coins mix-sending.
Support multiple target addresses in one transaction.
Package as extension and API for dApps.
Offline signing.
2022 Q3~Q4
View only wallet.
Support NFTs.